On-Air Hosts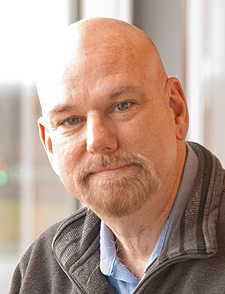 Cary Burkett is the host of Fresh Air and All Things Considered and produces features for the WITF Arts and Culture Desk. He also serves as co-host for WITF's Center Stage, heard Saturday and Sunday evenings at 8 p.m.
Cary has been actively involved with the arts across the region. He has worked and performed with many of the area arts organizations, including Theatre Harrisburg, York Little Theatre, Bel Voce, the Sunderman Conservatory Wind Symphony and the Pennsylvania Academy of Music. For Music at Gretna, he portrayed Johann Sebastian Bach in a special Bach concert. He also worked with composer Alan Krantz to create a work for Music at Gretna called The Cryptic Composition, based on Cary's WITF radio drama series, Sherlock Bach. Recently he collaborated with Central Pennsylvania Youth Ballet and the Harrisburg Symphony Orchestra in the world premiere of a new ballet version of Camille Saint-Saens' Carnival of the Animals. Cary wrote the story for the ballet and served as narrator in the performances.
Cary received a BFA degree in theater from the University of Texas, and has worked in numerous regional theaters, dinner theaters, summer stock and touring companies across the country. Some of his roles include Henry Higgins in My Fair Lady, Don Quixote in Man of La Mancha, El Gallo in The Fantasticks, and John Adams in 1776. He has a shelf full of acting awards.
He lived for several years in New York City, where in addition to performing in Off-Broadway productions he worked as a writer and editor for DC Comics and as a freelance writer for Marvel Comics and Red Circle Comics. He has chronicled the adventures of such heroes as Superman, Batman, and Spider-Man. He also created his own super hero character, Nemesis, for DC Comics.
With his wife, Jennifer, Cary also created a Christian theater group called ACT, Agape Christian Theatre, and they have toured pieces on missionary trips to Russia, Holland and the Philippines.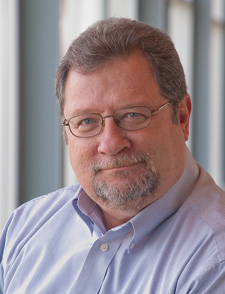 Scott LaMar has worked in broadcasting, in both radio and television, and now online and in social media, for more than 36 years. Currently, LaMar is the host and Executive Producer of the daily Smart Talk news and public affairs program on WITF 89.5 FM and 93.3 FM. With LaMar acting as Executive Producer, Smart Talk has won Pennsylvania Associated Press Broadcast Awards every year since its debut in October 2008.
Previously, LaMar was WITF TV's Sr. Public Affairs producer and produced the station's award-winning weekly public affairs TV program Smart Talk and the Issues PA series on the Pennsylvania Public Television Network. LaMar has won more than a dozen Pennsylvania Associated Press Broadcast Awards since 2000 and has been nominated for five Mid-Atlantic Emmy Awards.
A native of Coatesville, PA, LaMar has also worked as a broadcast news anchor, sports play-by-play announcer, and manager.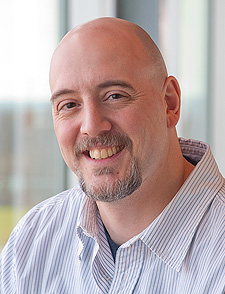 Tim has been with WITF, central Pennsylvania's public radio station, since August 2001 and has worked in a variety of roles. He was promoted to the position of Multimedia News Director in January, 2011.
Tim gets up at "0-dark-30" to help listeners start their day as Morning Edition host. Lambert is a four-time recpient of the Radio Television Digital News Association's (RTDNA) prestigious national Edward R. Murrow Award for excellence in broadcasting and has also been recognized with 20 Regional Murrow honors — including five in 2018.
In 2007, he was the only broadcast journalist in Pennsylvania honored with a national Murrow for his report on the fifth anniversary of the crash of Flight 93 in Somerset County. The story was a personal one for Tim — his family owned a portion of the crash site. Throughout his career, Lambert's reporting has also been honored on the state, regional and national levels.
Beyond the world of journalism, a special interest of his is working to raise awareness about the fight to end Alzheimer's Disease. Tim is a graduate of the Indiana University of Pennsylvania and has been working in broadcasting since 1993. The veteran journalist has also worked in Lewistown and Gettysburg.
He and his lovely wife Amy and their dog Happy live in Lower Allen Township, Cumberland County.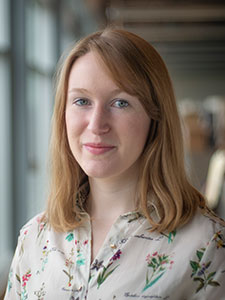 Rachel McDevitt is WITF's host of Fresh Air and All Things Considered.
She previously reported for WITF's Radio Pennsylvania Network, where her work earned the National Association of State Radio Network's award for best feature two years in a row. Those pieces examined how wounded veterans recover after service and why gun violence statistics are so confusing. Rachel started her journalism career with the CBS affiliate in Bridgeport, West Virginia.
Rachel is a graduate of Temple University in Philadelphia, where she studied communications and Spanish and wrote features for The Temple News. Funnily enough, her worst grade came from a public speaking course.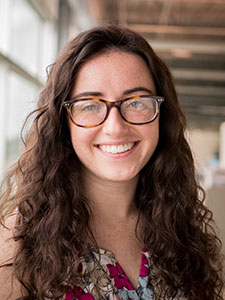 Katie Meyer is WITF's Capitol bureau chief, and she covers all things state politics for public radio stations throughout Pennsylvania. Katie came to Harrisburg by way of New York City, where she worked at Fordham University's public radio station, WFUV, as an anchor, general assignment reporter, and co-host of an original podcast. A 2016 graduate of Fordham, she won several awards for her work at WFUV, including four 2016 Gracies.
Katie is a native New Yorker, though she originally hails from Troy, a little farther up the Hudson River. She can attest that the bagels are still pretty good there.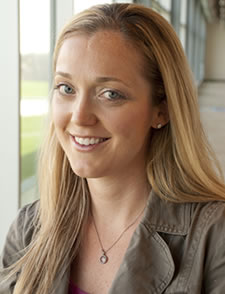 Emily Previti is WITF's Keystone Crossroads reporter, a statewide public media collaboration among WITF, WHYY in Philadelphia, WESA in Pittsburgh and WPSU in State College, focused on issues facing Pennsylvania's cities including poverty, aging infrastructure, financial distress and public worker pensions.
Emily previously covered municipal dysfunction and state interventions as a city hall reporter in Harrisburg for the Patriot-News/PennLive, and in Atlantic City for The Press of Atlantic City.
She twice won the New Jersey Press Association's Art Weissman award for public service journalism for two watchdog projects.
One uncovered gag orders and payoffs linked to local police promotions and retirements; ultimately, this prompted the resignation of the public official responsible.
The other showed how gubernatorial pressure led to the waste and abuse of casino-generated redevelopment funding. That story led to changes in state laws governing the NJ Casino Reinvestment Development Authority.
Before going to work for The Press, Emily covered suburban Chicago for Northwest Newsgroup.
She earned her bachelor's degree from the University of Pennsylvania. As an undergraduate, she worked for WXPN-FM's Morning Show and Kids Corner programs.
Her "off" hours are spent running, swimming, reading and seeking laughter and good music.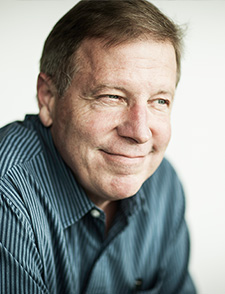 Craig Rhodes brings more than 35 years of broadcasting experience to his position as host of Weekend Edition on WITF 89.5 FM and 93.3 FM. He also helps out with video editing and continues to lend his voice to promotional material for WITF-TV.
Craig has been with WITF for more than two decades and continues to work with the company's statewide news network, Radio Pennsylvania, as an anchor and producer,.. and as a voice talent and producer for Top Flight Media, a promotional media services division.
Craig's radio broadcasting career has included disc jockey, News Director and Operations Manager positions at several stations throughout the south central Pennsylvania region.
His work has been recognized by the Pennsylvania Associated Press Broadcasters Association and the Pennsylvania Association of Broadcasters.
Craig is a native of Hershey, PA and a graduate of Penn State University, (a long time ago). After Weekend Edition on Saturday's and Sunday's he can more than likely be found on a golf course somewhere. And don't interrupt his Penn State Football Saturday's.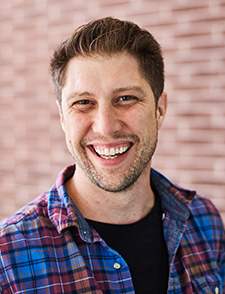 Brett Sholtis is WITF's Transforming Health Reporter. He covers health care and community health issues throughout the region.
Brett came to WITF in September 2017 from York Daily Record, where his work includes award-winning examinations of restaurant food safety and commercial nuclear waste storage. He's also covered the Affordable Care Act, medical marijuana and the impact of air pollution, among other topics. He's a University of Pittsburgh graduate and saw some of his first bylines as a Pittsburgh Post-Gazette intern.
In his life before journalism, Brett served in the Pennsylvania Army National Guard in Kosovo and worked in the motorcycle industry in Southern California. Originally from Cambria County, he's proud to report news for his home state.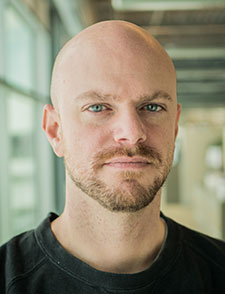 Joe has had an interest in audio and music ever since he was a kid. What started as a fascination with his parents' vinyl records and cassette tapes turned into a love of both performing and recording. He grew up in Elizabethtown, PA and moved onto Pittsburgh in 1999 where he majored in Photography at the University of Pittsburgh. In 2004 he attended the Conservatory of Recording Arts & Sciences in Tempe, AZ, and then returned to Pittsburgh to intern and subsequently become employed there by a recording studio.
He returned to Elizabethtown in 2007 and began working for WITF in 2008 where his skills have found a good home both in on-air hosting and audio work.