Diversity and inclusion at WITF
We pledge to embrace and amplify the marginalized voices of our neighbors by providing a civil forum to share experiences and struggles. We recognize our influence in the content we produce and promote as well as the people who make those decisions. We will devote energy to revealing policies and institutions that perpetuate inequality and discrimination.
Over decades, WITF has stood for the ideals of equality and inclusion. But we have not done enough to counter the systemic disparities that cripple our communities and our country.
Change takes time, but we will be persistent in our mission to help
build and serve strong and healthy communities.
View WITF's full 2020 Diversity Statement or read the overview below.
WITF's areas of focus for 2020-2021
WITF's editorial guidelines emphasize inclusion and reflection of our communities' diversity. The integrity of our work is strengthened by incorporating the diversity of demography, culture and beliefs in our communities and the nation into our work and our content.
As WITF continues to review and reflect on how our diverse communities can be better served by our journalism and content, we will strive to do the following:
The editorial staff will meet once per month to review breadth of coverage and discuss upcoming stories. This will include diversity of sources, language use and editorial approach to particular topics.
WITF will seek to gather demographic information from the people we talk with and interview for our stories so that we can ensure that we are seeking out relevant viewpoints when reporting on a story.
Our journalism team will review that data annually to help them understand which communities need a greater voice on the topics we cover.
We will seek training opportunities for staff in our newsroom to help them better understand how their coverage area intersects with different communities.
WITF welcomes diverse audiences to the Public Media Center and community events. The work we do within our community highlights our commitment to opening our doors and reaching out to people of all ages, backgrounds, races, abilities, and religions.
Over the next year, WITF will do the following to continue those efforts to be an inclusive resource for the community we serve:
Explore opportunities to expand the Toward Racial Justice series and how we can work with community partners to grow it through other multimedia platforms.
Develop ongoing relationships with diverse community partners and organizations that will help WITF better understand community priorities and themes.

Identify common goals and key themes that can be initiative and/or issue-specific.
Help inform content creation and opportunities for screenings and events.

Host regular listening sessions and focus groups of varying types and sizes. A mix of large open community forums and small, stakeholder-focused sessions
A representative from the Diversity & Inclusion Committee will participate in two Community Advisory Board meetings to update the group on the committee's activities and seek feedback.
Continue the growth of the Explore in the Classroom to new districts including the Lancaster City School District.
Use new education tools that represent the diverse communities we serve such as:

Offering at least one bilingual book option to students
Sending letters home to parents/caregivers in both English and Spanish

Continue to grow Learning at Home partnerships with the PA Department of Education, intermediate units, and local school districts. Making these resources available will help districts in rural or low-income areas bring distance learning to their students.
WITF will seek out funding opportunities to provide more books and learning resources to underserved school districts.
Begin research to develop media camps and youth reporting workshops for middle and high school learners in underserved school districts.
WITF's employee handbook summarizes our EEO and anti-harassment policies. WITF also conducts diversity and harassment training annually and at new hire orientation. Employees are evaluated annually on their contributions to promoting diversity within the organization and community.
In order to continue our growth as a diverse and inclusive workplace, WITF and the Diversity and Inclusion Committee will be doing the following:
WITF will ensure that all staff are aware of the Diversity & Inclusion Committee's progress by sending out monthly communications.
In addition to training for the newsroom staff, the Diversity & Inclusion Committee will develop a training strategy for WITF staff and management that will include topics and frequency.
The Diversity & Inclusion Committee will review the company's policy on company holidays, including which ones are celebrated and how they will be celebrated (e.g. office closure, trainings).
The committee will attempt to find gaps in the organization's knowledge on diversity and inclusivity topics by polling the staff and sharing tools to help identify areas for growth which will help develop annual training plans.
The committee will work with the Director of Human Resources to review the recruitment and hiring practices of the organization to ensure it is more inclusive of diverse candidates for future job openings.
Resources and projects
Toward Racial Justice is a biweekly series of virtual community conversations addressing systemic racism and injustice in Central Pennsylvania and beyond. Series moderator is Charles Ellison, executive producer & host of "Reality Check" on WURD in Philadelphia — the only Black-owned talk radio station in Pennsylvania.
One of WITF's core missions is to engage our community and invite diverse voices to tell their stories. We believe in cultivating and developing ongoing relationships with members in the community itself.
---
WITF & Sankofa African American Theatre Company present virtual film festival
---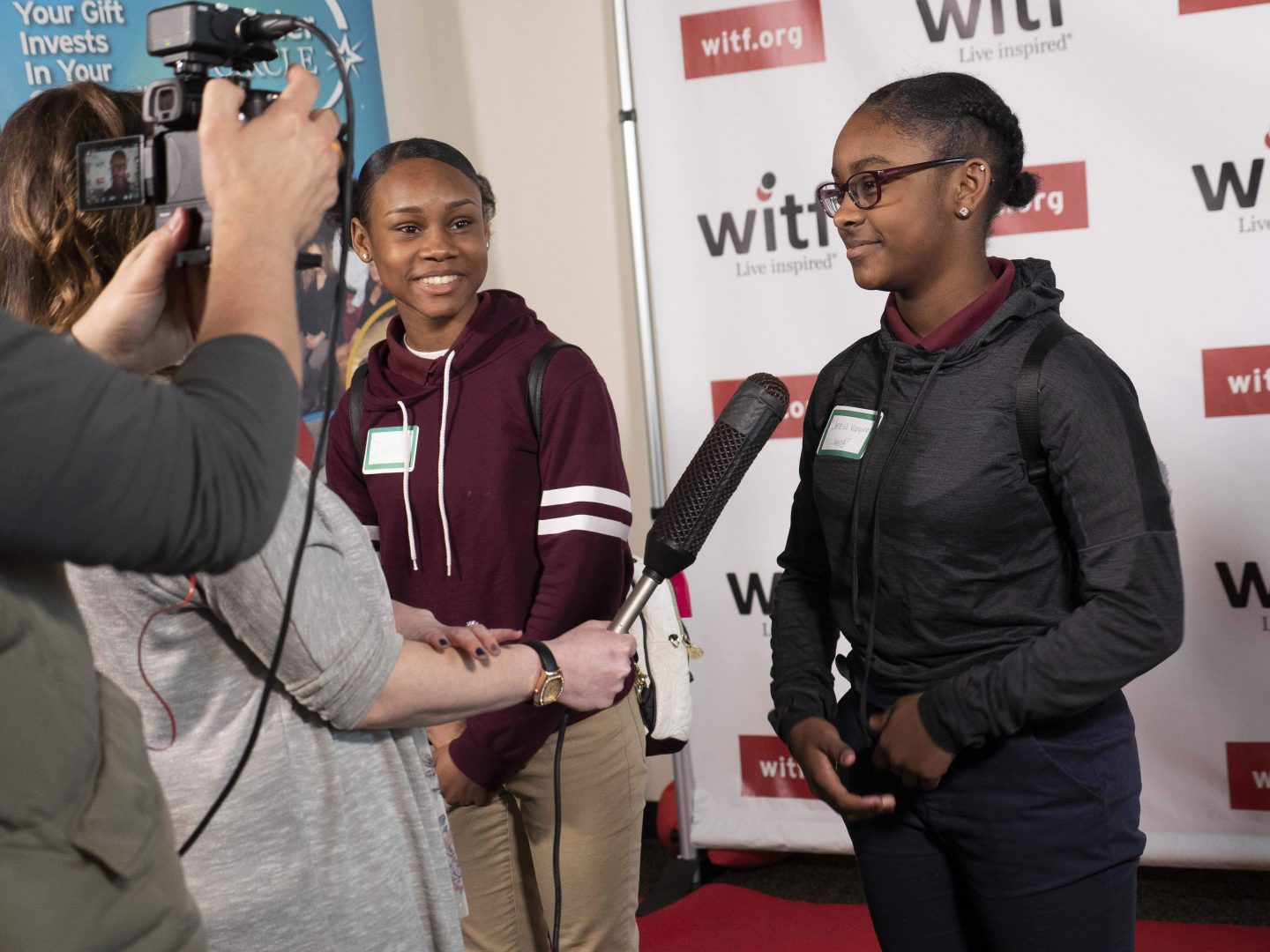 News Media Literacy
WITF, in cooperation with York City School District, has developed this program to train educators in York City School District's STEAM Academy to support students in becoming media literate and confident, critical thinkers.
---
India Garnett
On March 4, 1966, Reuben Garnett Jr. was killed by enemy fire while rushing to help his platoon leader in Vietnam. His sister, India Garnett, spent 53 years fighting to have her brother honored for his service and sacrifice. WITF shared their story, and in 2019, a bridge was named in Reuben's honor.
More articles:
This is a sampling, not an exhaustive list, of WITF's reporting on communities and individuals typically under-represented in news media.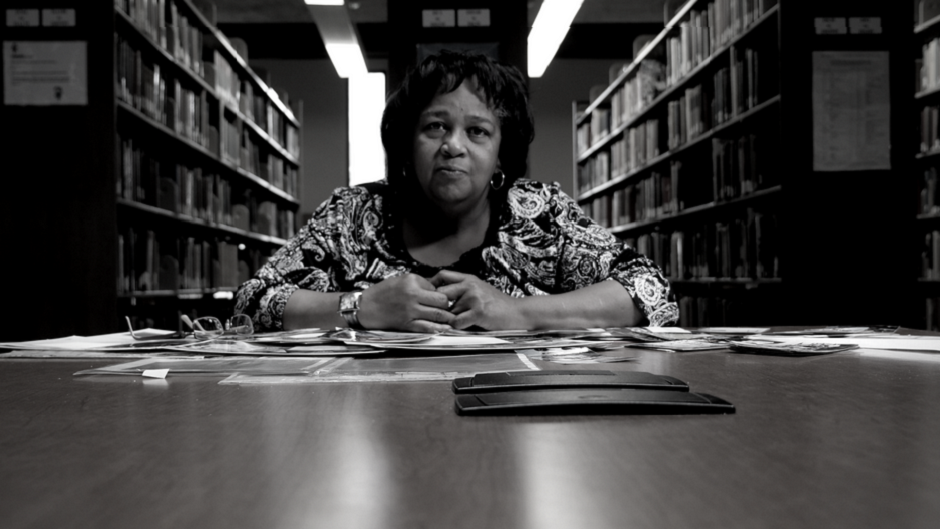 Justice in Chester
An in-depth history of the grassroots struggle to stop the clustering of commercial waste facilities in Chester, Pennsylvania — a predominately poor African American community.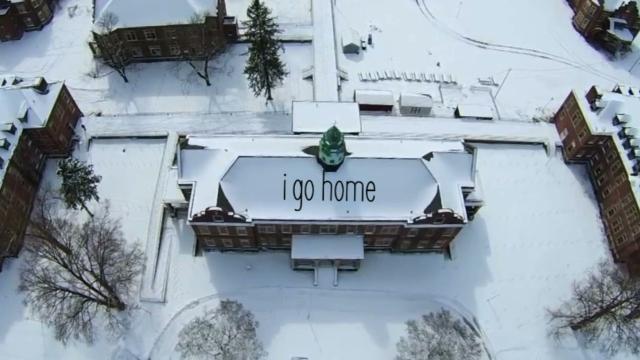 i go home
For years, children with intellectual disability were not allowed in public schools. It was not until the late 1960s that a television expose shed light on what was happening inside the walls of institutions. It was that knowledge that fueled parents and the public to ignite change.