Services
WITF is a full-scope media company, offering a full range of services from streaming content to video production. Services WITF provides include (click for more details):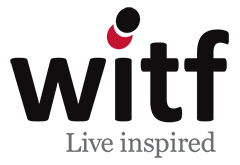 WITF TV
WITF TV creates & produces local programs such as Smart Talk, HealthSmart and the annual WITF Central PA Spelling Bee.
WITF 89.5
WITF 89.5 entertains and informs 125,300 listeners in central PA with the latest news and information, all while providing underwriting clients an unrivaled reach to influential, well positioned, highly educated public radio listeners.
WITF 89.5 listeners not only listen, they are loyal supporters and volunteers who appreciate public radio. They listen to be informed by our news reports and to be kept up-to date with information about our local community.
WITF airs the same program schedule at 93.3fm/Chambersburg and 99.9fm/Lancaster
View the WITF 89.5 radio schedule
Listen online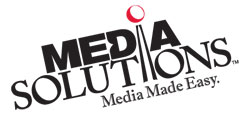 Media Solutions is Media Made Easy.
Media Solutions is a division of WITF providing complete, custom solutions for video and audio production, webcasting, remote event coverage, and satellite uplinks. Our digital production truck can handle professional and college sports, entertainment shows, corporate events, and more. We are Media Made Easy.
Contact: David Brandt

RSVPA is WITF's Online Events Calendar, a free, interactive calendar that allows your company or organization to add their event for the public to see. The calendar is organized by category, including: Arts & Exhibits, Concerts & Performances, Lectures & Seminars and Kids & Family Fun. Events selected for RSVPA 's radio segment on WITF 89.5 & 93.3 are taken directly from WITF's RSVPA calendar.
The Pennsylvania Public Radio service, created and operated by WITF, provides state Capitol reports featuring state government news, features and analysis to participating Pennsylvania public radio stations.
WITF-FM, Harrisburg
WHYY-FM, Philadelphia
WDUQ-FM, Pittsburgh
WVIA-FM, Scranton/Wilkes-Barre/Hazleton
WDIY-FM, Allentown
WPSU-FM, State College
WQLN-FM, Erie

There are more than 2,000 Historical Markers within Pennsylvania's borders. ExplorePAhistory.com has organized many of them by story theme. You'll find stories that highlight specific aspects of Pennsylvania's history, as well as the Historical Markers that denote significant places and events within those stories. ExplorePAhistory.com also contains over 100 standards-based lesson plans for use in elementary, middle school, and high school classrooms.